Sulmona is a small town in the heart of Abruzzo located in the Peligna Valley (Italian: Valle Peligna) near the Maiella National Park. According to tradition, it was founded in ancient times by Solymus (it: Solimo) who after fleeing with Aeneas (it: Enea) from the city of Troy in flames came to this valley and founded his new homeland. The place was perfect: protected by the mountains and rich in rivers and woods. Thus the city of Sulmo was founded and later became Sulmona.
In 43 BC his most famous and important citizen was born, the poet Ovid (Publio Ovidio Nasone). The bronze statue in Piazza XX Settembre is dedicated to him.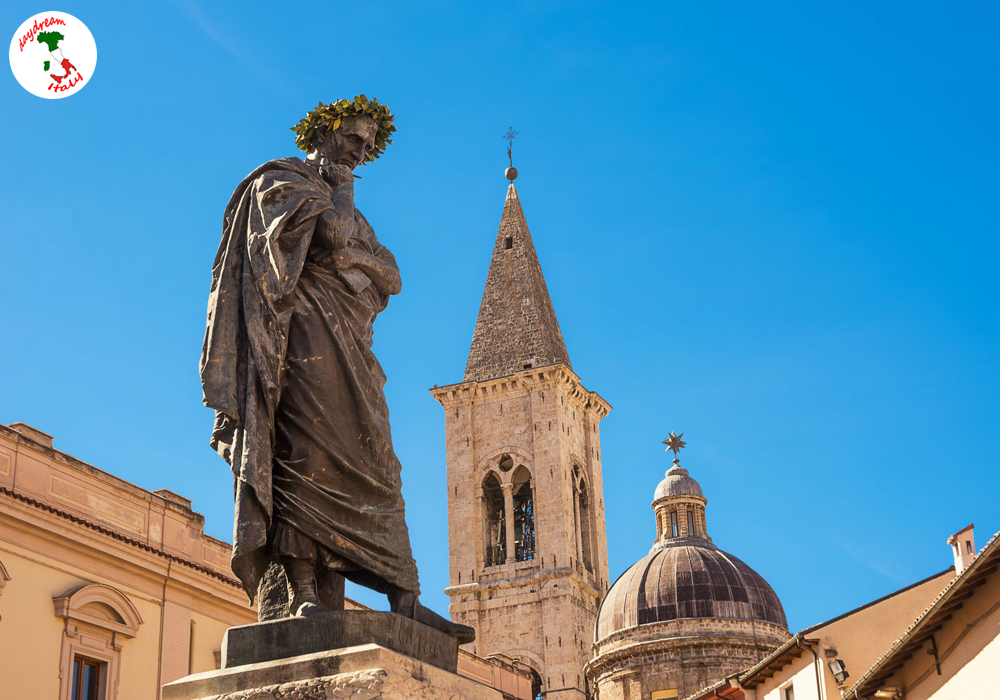 In the Middle Ages Sulmona became an important center of the peninsula under Emperor Frederick II of Swabia. In that period many civil buildings were built including the Medieval Aqueduct which is one of the symbols of the city. In the Renaissance Sulmona continued its expansion. It was during the Renaissance period that the Casa Santa dell'Annunziata was built, one of the most important building in the town. Throughout the centuries Sulmona had an important religious role as well as witnessed by the Cathedral of San Panfilo and the Complesso della Santissima Annunziata, by the many other churches and religious buildings in the area. Among these we remember the evocative Hermitage of Sant'Onofrio al Morrone perched on the mountain at 600 meters in height and overlooking the valley below.
In 1706 Sulmona was nearly razed by an earthquake: many buildings were destroyed and many others were rebuilt. Today we can see in Sulmona an overlap of architectural styles that characterize the various historical periods that the city has passed through.
Sulmona is an ideal destination for those wishing to travel through the history and art of Italian villages. This town is set in beautiful natural surroundings and transmits to the present day the medieval charm that characterizes many Italian villages.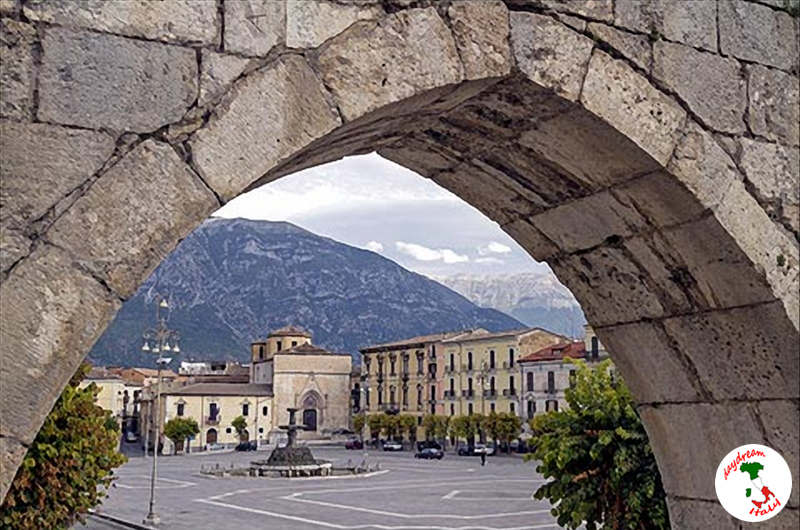 Among the events that attract many tourists to Sulmona we remember the Easter Sunday and the Giostra Cavalleresca. On the morning of Easter Sunday kicks off the representation of the "Madonna runnings in the streets": the statue of the Virgin launches into a quick run through the excited crowd, freeing a flight of pigeons. The Giostra Cavalleresca is a representation of a medieval tournament that takes place in the month of July: flag bearers, musicians and groups in hystorical costumes parade through the town.
Sulmona is also called the city of confetti. It was here that a few centuries ago the production of the Italian confectionery known as confetti (sugar coated almonds) was born. Walking through the streets of Sulmona you can see the many colorful shops displaying traditional confetti.