Tropea is a beautiful seaside resort in Calabria that sits on a high tuff promontory which stretches over the Tyrrhenian Sea.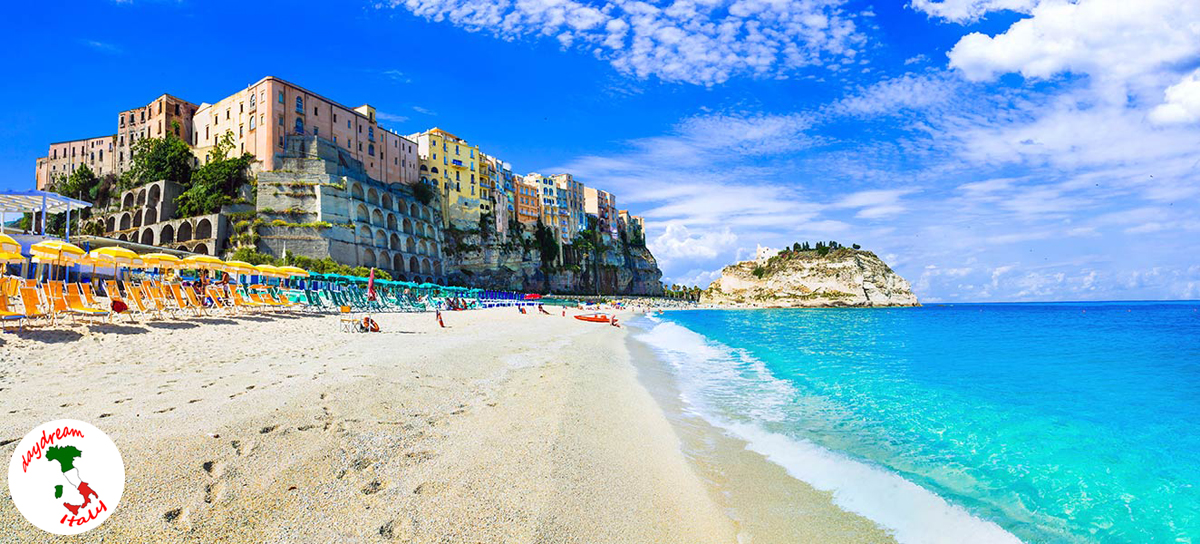 The legend narrates of Tropea founded by the mythological hero Hercules who, returning from the Pillars of Hercules in Spain, stoods on the Coast of Gods (italian: Costa degli Dei), also called Costa Bella, and made Tropea one of his ports. The story says instead of the foundation by the Romans of a commercial port in Formicoli (from the name Forum of Hercules, it: Foro di Ercole), south of today's Tropea. Through the centuries Tropea was dominated by Arabs, Normans, Swabians, Anjous and Aragonese and prospered thanks to its strategic position as a terrace overlooking the sea. Nowadays it's the most important tourist resort in Calabria and is called the Pearl of the Tyrrhenian Sea (it: Perla del Tirreno).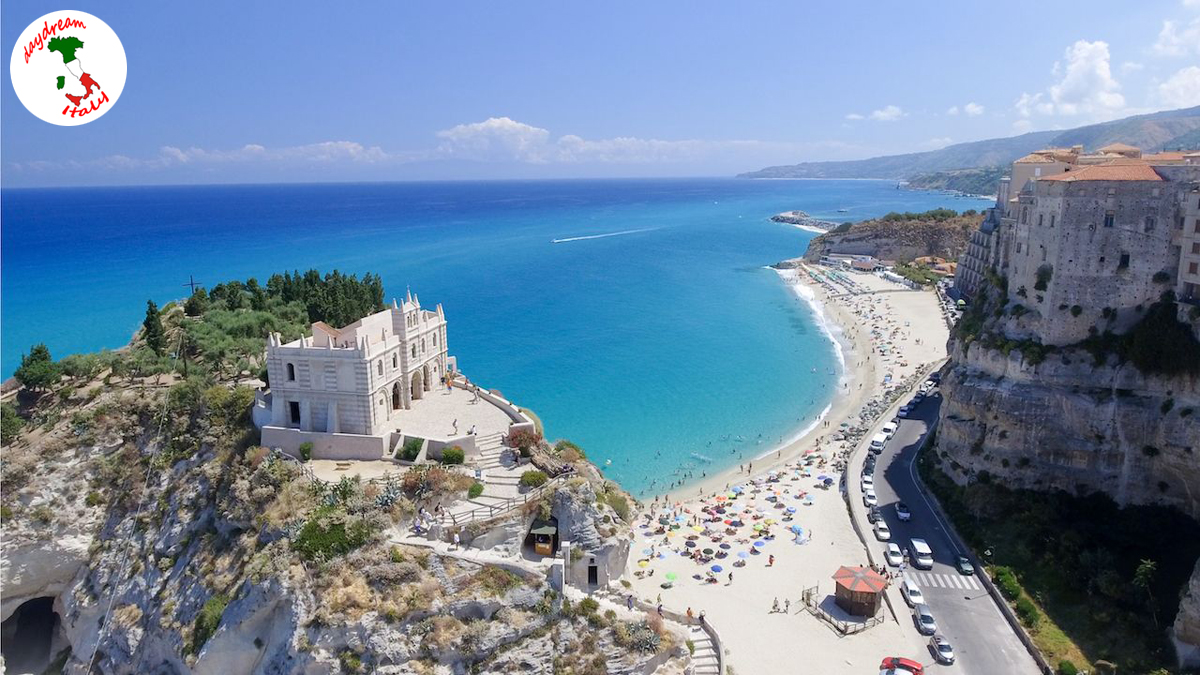 Tropea is a mix of extraordinary natural beauty and historical sites. The coastline that surrounds Tropea alternates between beautiful cliffs and fine sandy beaches, all edged by translucent sea. Tropea towers over the rock cliff and is reflected on the crystalline sea, offering enchanting landscapes and spectacular sunsets. The old town is rich in churches and noble palaces (many built overlooking the sea) that preserve the rich history of the town. These ancient houses and villas tell us the history of the noble families of Tropea and externally allow us to admire impressive portals (working of skilled craftsmen) and the eighteenth-century balconies built sheer above the sea to offer breathtaking views. The historic buildings of Tropea are enclosed by a maze of narrow winding streets and lanes that open into small squares that look out onto the sea or onto verdant terraces.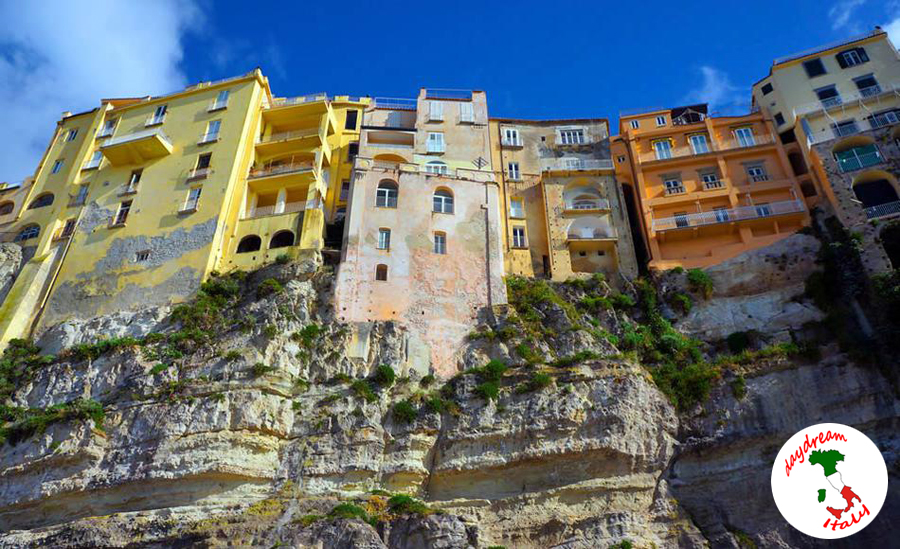 Opposite the historic center of Tropea rises the rock upon which the Church of Santa Maria dell'Isola was built. The Benedictine monastery of Santa Maria dell'Isola is the most famous building in Tropea and can be reached via a steep staircase carved into the rock.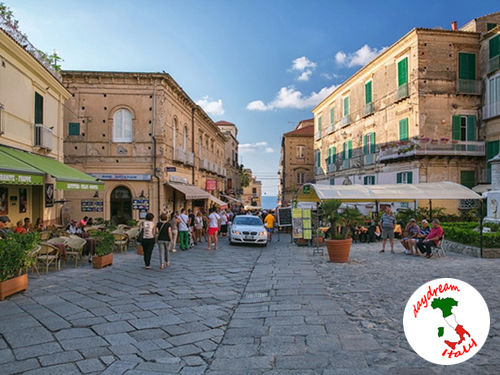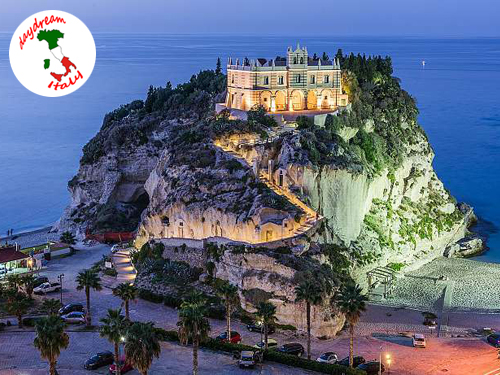 Tropea is also famous throughout the world for its famous red Tropea onion. It is an onion quality with unique characteristics due to its sweet taste and can be turned into marmalade.