Naples (Italian: Napoli) is the capital of Campania and the third largest municipality in Italy. The city of Naples dominates the homonymous gulf that extends from the Sorrento peninsula to the Phlegraean Fields (Campi Flegrei). The Gulf of Naples (Golfo di Napoli) is famous for its scenic beauty that can offer extraordinary views. Not only the Vesuvius (Vesuvio), the still active volcano that soars over the gulf, but also the hills that surround the city and in the distance the beautiful islands of Capri, Ischia and Procida that rise from the sea.
In 1995 the historic centre of Naples became UNESCO World Heritage Site.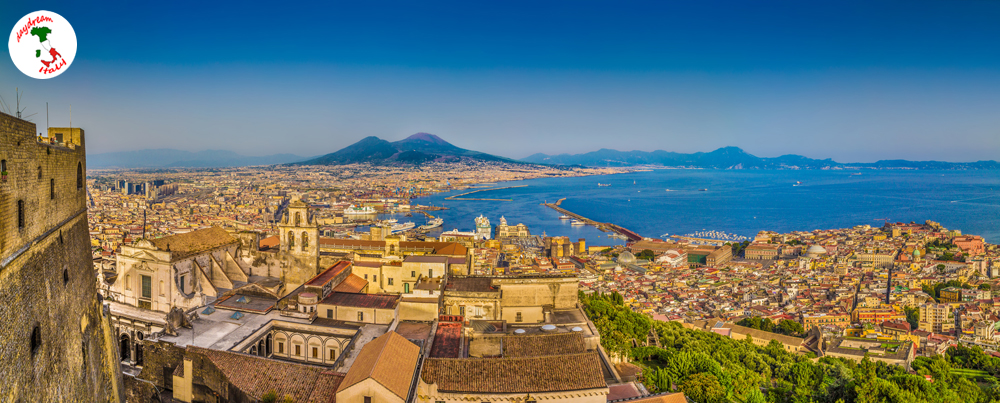 Naples has ancient origins: the colony of Parthenope was settled by the Greeks in the ninth century BC. Parthenope was the name of the mermaid that according to legend was buried in the place where the city stands. This name will remain forever associated with the city and even today the inhabitants of Naples are named Partenopei. In the sixth century BC the city was refounded with the name of Neapolis (that means new city, Italian: città nuova), from which Napoli, and became an important centre of Magna Graecia. In the following epochs, from the Roman domination to the present day, Naples has gone through many other dominions, remaining however always a very important political and cultural centre of the peninsula.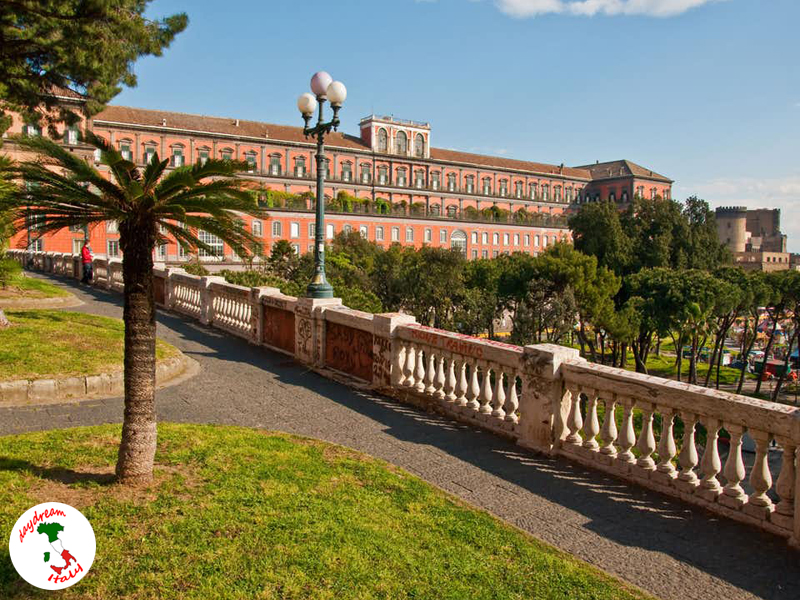 Today Naples offers us many things to see between art and history, as a testimony to its extraordinary historical eras. But not only. Naples is a city unique in the world, capable of giving colors, sounds, smells and mostly emotions. Here merging beauty and decay, history and modernity, faith and superstition. Here you will savor unique atmospheres, you will be overwhelmed by the warmth and eccentricity of its inhabitants, by the singularity and the beauty of what surrounds you. Naples must be lived.
Here we just list some of the things to see in and around Naples, failing to mention many others. Spaccanapoli Street (it means "Split Naples"), which crosses the heart of the city, reveals us monuments and characteristic corners. The famous districts of Sanità, Quartieri Spagnoli, Posillipo, Mergellina, Forcella and Vomero Hill. Piazza del Plebiscito and the Royal Palace. Castel dell'Ovo and Castel Nuovo (also knowns as Maschio Angioino). The Underground Naples, the Capodimonte Park and the Phlegraean Fields.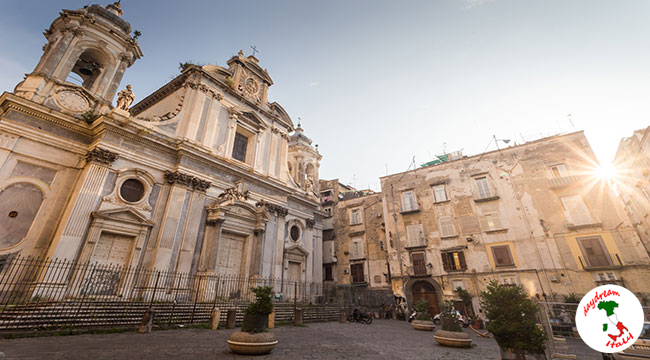 And finally Naples could not miss the cuisine as in the rest of Italy. Here you can discover the typical flavors of Mediterranean cuisine, savoring some of the best typical dishes of the city that have made Italian cuisine famous throughout the world.