Rome (Italian: Roma), the Eternal City, is the largest Italian city. It covers an area of 1285 square kilometers and has almost 3 million residents. The capital of Italy is a treasure chest that preserves innumerable beauties to discover, the result of 3,000 year history. Rome can also be called the capital of two states. The only city in the world, in fact, it houses in its city boundaries an independent country, Vatican City which is the beating heart of Catholic Christianity.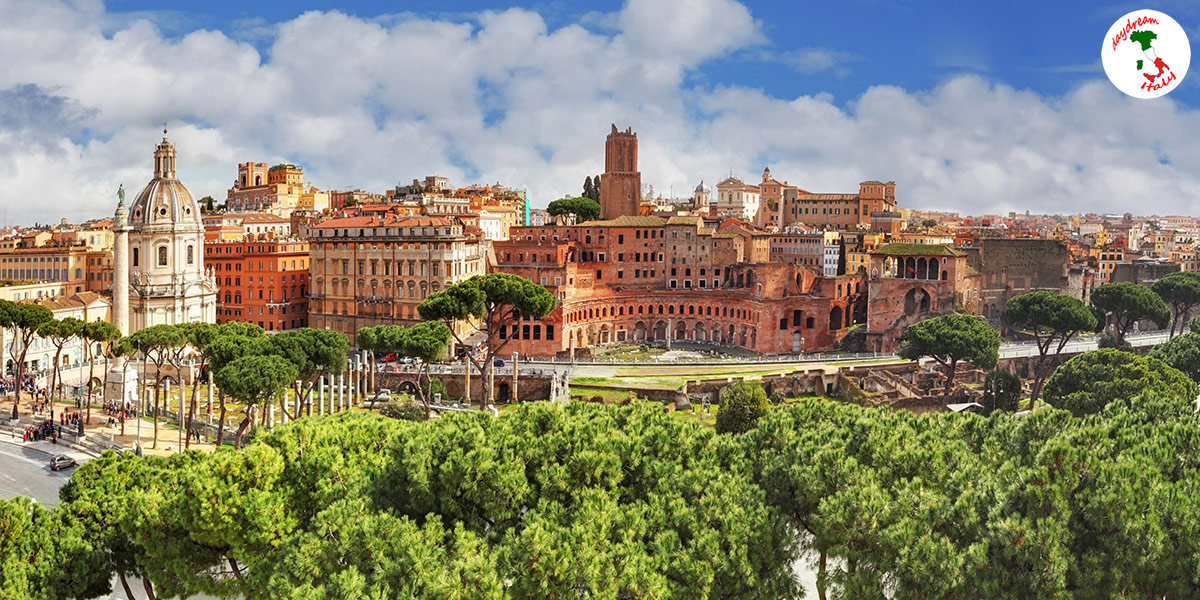 While the tradition dates the Rome founding at 753 BC. Rome was the first ever metropolis. From here began one of the greatest civilizations of the ancient world that over the centuries had the ability to influence the language, culture, art and more generally the habits and customs of societies in the centuries to come. It's from here that the Roman Empire extended its dominion over the whole Mediterranean basin and over most of Europe . And as evidence of this great civilization of the ancient era, Rome has conserved in all its magneficiency ancient icons as the Colosseum (Colosseo), the Roman Forum (Foro Romano) and the Pantheon. Following the fall of the Roman Empire the city slowly fell under the control of the Papacy and remained for centuries the capital of the Papal State. Symbol of this era is the St. Peters Basilica (Basilica di San Pietro), a masterpiece of Renaissance architecture. In 1861 the Kingdom of Italy was born and Rome became its capital since 1871. Subsequently, with the end of the Second World War, Rome became the capital of the Italian Republic since 1946.
Rome has also been defined over the centuries the Urbe (from the latin "City") and Caput Mundi ("Capital of the world"), names that have been handed down to the present-day. The poet Tibullus called Rome the Eternal City ("la Città Eterna") for the first time in the 1st century BC.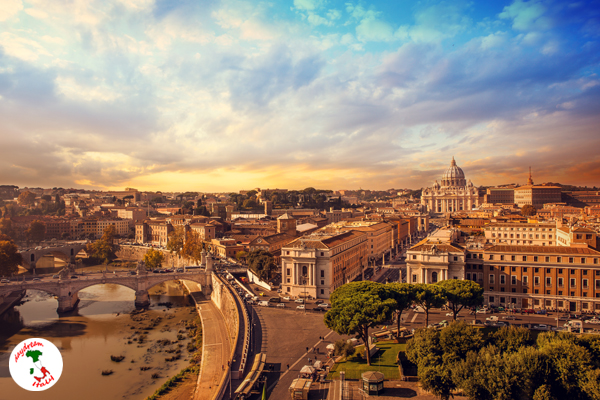 Rome is today a city without equal in the world, able to give us an exciting journey through history. To make Rome so unique is its immense historical – artistic heritage, mixed with the romance of its streets and squares. Walking through Rome you can enjoy the lifestyle of the famous "dolce vita". We can be enchanted by the liveliness of the Romans, living streetsides cafés, restaurants and typical trattorias without ever losing sight of the masterpieces of art. Statues, fountains and monuments adorn everywhere the picturesque corners of the city. Inestimable masterpieces of art enrich the museums and the many churches scattered around the city, testimony of a city that over the centuries has inspired some of the greatest artists of every age.
Rome historic centre has been included in the list of UNESCO World Heritage Sites.