The Cinque Terre is a beautiful stretch of the Ligurian Riviera di Levante to the west of the city of La Spezia. Cinque Terre is a jagged coastal area that stretches for 10 km and on which five ancient and picturesque villages rise above the sea: Monterosso al Mare, Vernazza, Corniglia, Manarola and Riomaggiore. Because of these five pristine villages it takes the name of Cinque Terre (Five Lands).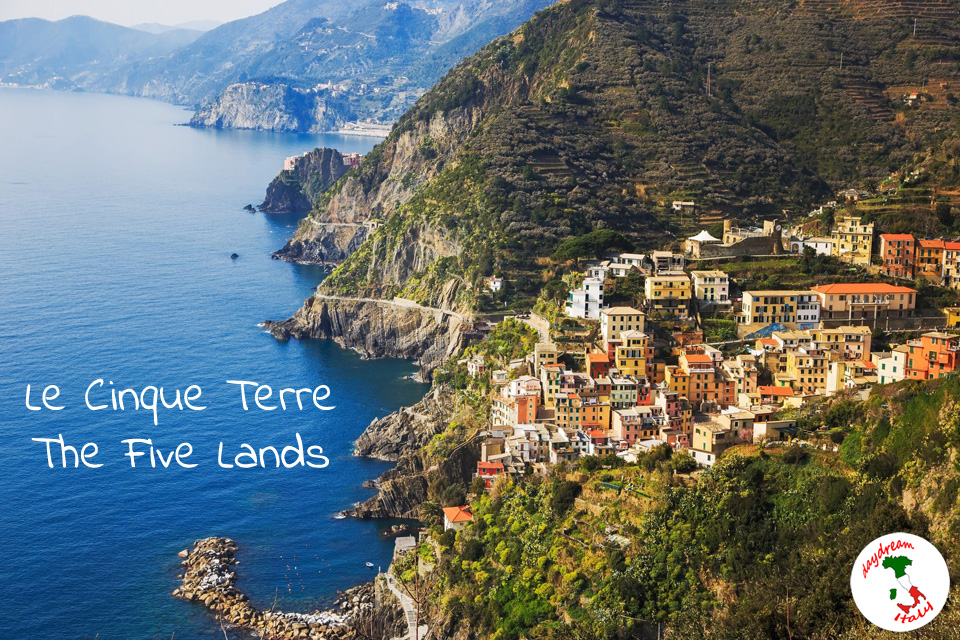 Crossing the narrow streets of these ancient villages with colorful buildings you will be immersed in unique and breathtaking views. Thanks to their geographical and landscape characteristics, the Cinque Terre is one of the most beautiful natural Mediterranean areas not only of Liguria but of all Italy. The coastline extends in a mountainous and hilly area that descends on the sea with steep slopes and can't be reached from the main road arteries. Over the centuries the work of man has shaped the territory through the construction of terracing for the culture. These terracings make it possible to take advantage of the lands on steep slopes on the sea for agriculture and in particular for viticulture.
This nature, sometimes wild, the crystalline sea and a dense network of paths that run through the Cinque Terre have made this area extremely popular in Italy and in the world. The beautiful colored villages that rise where the sea creeps into the hills have kept their charm unchanged over time. Paths, trains and boats connect the villages where you can breath the scent of the sea.
This part of Liguria with the five villages, the coastline and the surrounding hillsides in 1997 have become part of the UNESCO World Heritage. The Cinque Terre are also part of the Cinque Terre National Park.