Milan Cathedral (Duomo di Milano) is the largest church in Italy after St. Peter's Basilica (Basilica di San Pietro) in Rome and the fourth in the world.
Representative building of Milan and the seat of the Archbishop, the cathedral is dedicated to St. Mary of the Nativity.
Milan Cathedral or Duomo di Milano, located in the square of the same name, is a huge and complex gothic building spread over a length of 158 meters, 93 wide and 108 high.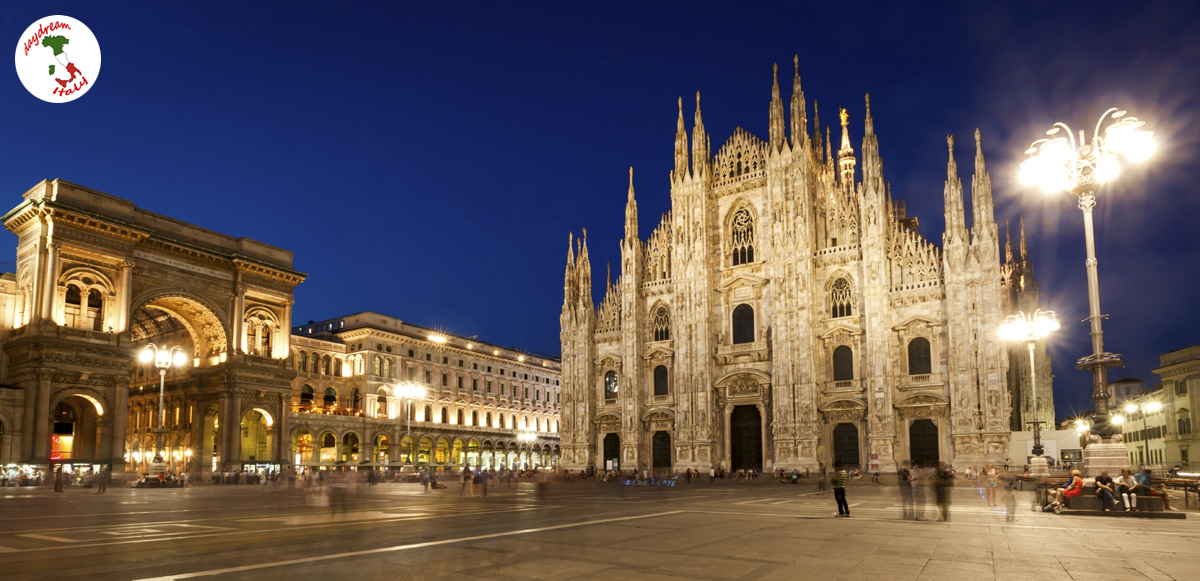 The Milan Cathedral is of brick construction faced with white/pink marble from the nearby Val d'Ossola quarries. By observing this magnificent cathedral you will be fascinated by the many decorations: the huge bronze doors and the stained glass windows, the spires, the pinnacles, the sculptures and other decorations. The Milan Cathedral has a heritage of over 3000 statues, of which 2300 outside.
The construction of the Milan Cathedral began in 1386 and continued for over 5 centuries. It stands in the area where once stood the curch of Santa Maria Maggiore (winter cathedral) and St. Thecla Basilica (summer cathedral). Following the collapse of the bell tower, Archbishop Antonio da Saluzzo began the rebuilding of a new and larger cathedral in place of the two ones existing. It was however the Duke of Milan Gian Galeazzo Visconti who promoted such a so ambitious project with the aim of competing with the other great European cathedrals and thus giving prestige to the expansionist policy of the city led by his family.
Through the following centuries architects, engineers, artists and sculptors, not only Italian but coming from all over Europe, came to Milan.
In 1774 the statue of the Madonnina (4.16 meters high) by the sculptor Giuseppe Perego was placed on the highest spire of the Milan Cathedral. The Madonnina depicts the Virgin Maria and has been the symbol of the city of Milan for over two centuries.
Visitors can access the roof terraces with stairs or lift and from here enjoy a magnificent view over the whole city of Milan.