The Mole Antonelliana is the landmark building of the city of Turin (Torino).
Located in the historic town center and 167 meters high, it was conceived in the second half of thenineteenth century as a synagogue constructed by the Jewish communityof Turin.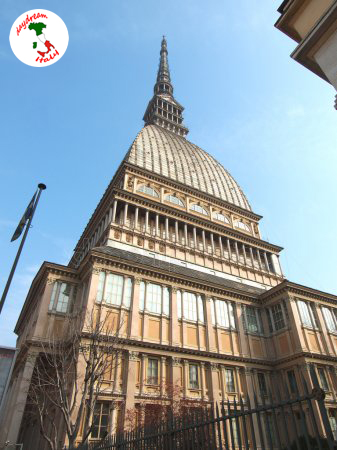 The construction began in 1863 by the architect Alessandro Antonelli and will be completed only in 1889 after successive modifications to the initial project that progressively saw the building grow in height. At the time the Mole Antonelliana was the tallest brick building in Italy and in Europe.
In 1899 a gilded copper angel named the Genio Alato (winged genie) will be placed on top of the Mole Antonelliana. In 1904, however, the Genio Alato collapsed because of a violent storm and then replaced by a five-pointed star. In 1953 another nubrifagio also destroyed the star and the uppermost 43 meters of spire. The spire will be rebuilt in the following years with a metal structure faced with stone. And also the star will be relocated on the top of the Mole Antonelliana.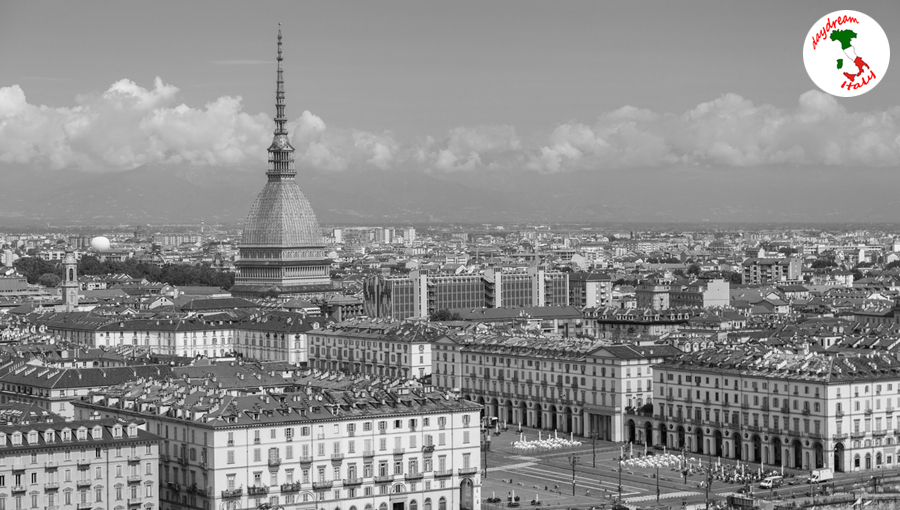 During the celebrations for the centenary of the Italian Unification (1961) a panoramic lift was inaugurated to allow visitors to go up to the "Tempietto" which is 85 meters high. From here you can admire an extraordinary view of Turin and the surrounding mountains.
Since 2000 the Mole Antonelliana has housed the National Museum of Cinema (Museo Nazionale del Cinema).
A representation of the Mole Antonelliana is featured on the obverse of the Italian 2 cent euro coin.