Orvieto is a charming town in Umbria that can give its visitors extraordinary skylines and emotions. Perched on a plateau of tufa rock from which dominates the valley below, Orvieto is one of the oldest settlements of the Italian peninsula. In some of its historical periods it has represented one of the most important historical and cultural centers of central Italy. This is the reasons because today Orvieto offers us an immense historical and artistic heritage that, with the surrounding natural beauties, makes the town a place that must absolutely be seen.

The most famous wonder of Orvieto is undoubtedly its Duomo. The Orvieto Cathedral (Duomo di Orvieto) is an extraordinary marvel of Italian and European Gothic architecture, as well as one of the most beautiful cathedrals in the world.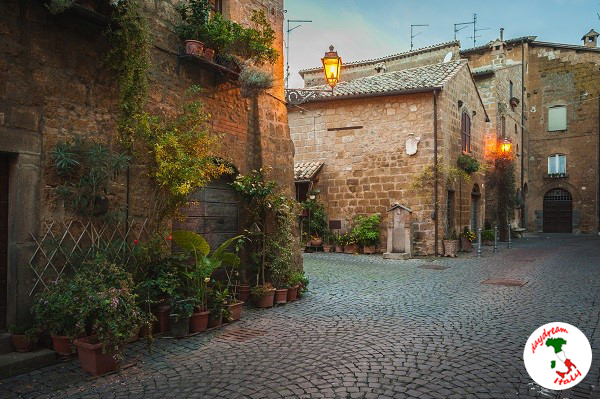 The tufa rock on which the city stands offers us an incredible underground city, dug over 2500 years and hidden beneath the same city of Orvieto. It is a mysterious and complex labyrinth made up of over 1200 tunnels, caves, wells, cisterns, stairs, quarries, cellars and superimposed rooms. Visiting this underground city will let you experience the thrill of an evocative journey through the centuries.
And again the Pozzo di San Patrizio, a masterpiece of engineering built in 1527 and 62 meters deep, entirely excavated in the tuff to ensure the city of Orvieto a continuous supply of water.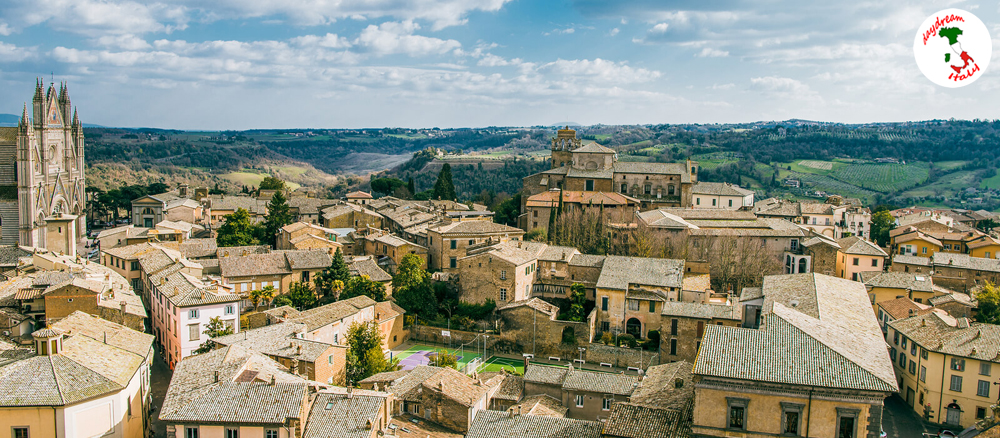 But if you want to enjoy a breathtaking view of Orvieto you must face the ascent of the 250 steps that will take you to the top of the 13th century Torre del Moro, the highest vantage point in town.