The Carnival of Venice (Italian: Carnevale di Venezia) is one of the most famous and appreciated carnivals in the world.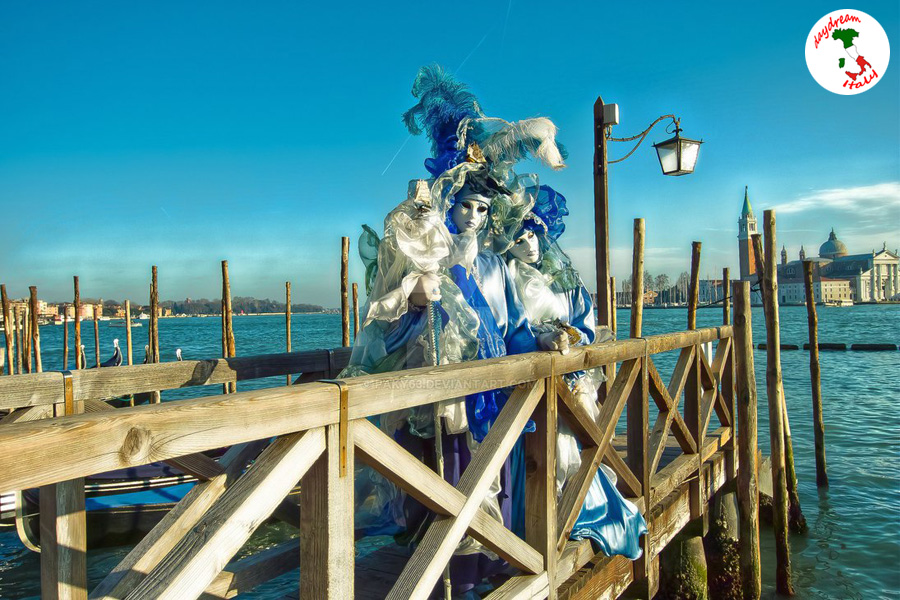 The word "Carnevale" comes from the Latin words "carne" and "vale" that means "farewell to meat" identifying the period before Lent (it: Quaresima). In this period of festivity and fun the population indulge in parties before starting the 40 days of abstinence from meat. Already in Roman age it was celebrated this festival of pagan origins: the people could take a license from the usual social, moral and hierarchical order to let go to unbridled fun. With the advent of the Christian religion the celebration changed slightly meaning being, as mentioned above, before Lent, but maintaining the prerogative of ample freedom of behavior, free from social hierarchies, before moving on to observe a rigorous period of privations dictated precisely by the Lent.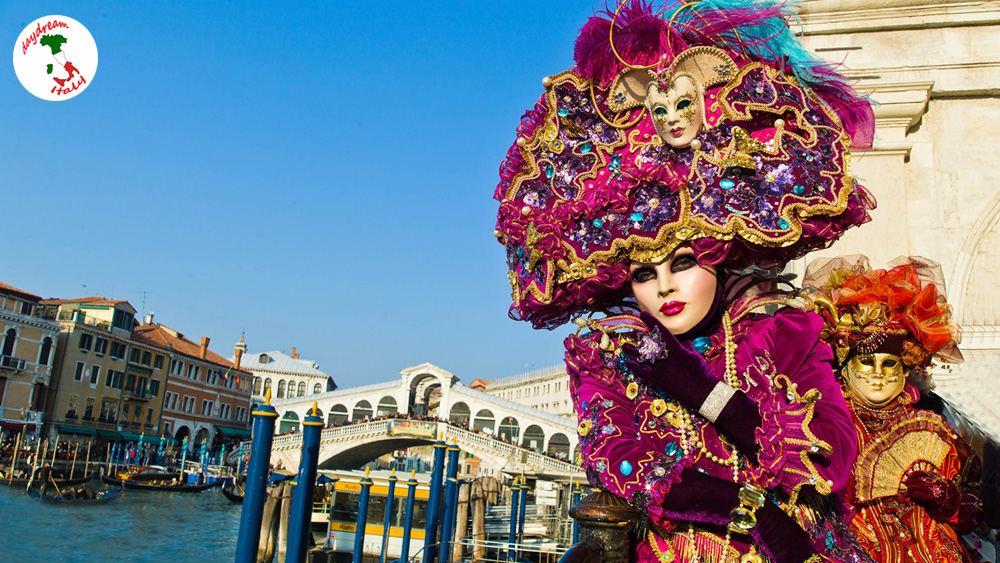 The Carnival of Venice is a festival that has been handed down for centuries: the first testimony related to the carnival in lagoon (it: Laguna) dates back to 1094. Later, in 1296, the Senate of the Republic of Venice declared the day before Lent and the Carnival a public festival. Since then, the Carnival of Venice has been repeated over the centuries (with some exceptions) with lavish celebrations that, depending on the historical periods, could last for many weeks. During these celebrations the population take part to music, dances and parties. Wearing masks and costumes the people could hide their social status and behave like any other citizen even coming to mock the city aristocracy.
The Carnival of Venice has thus reached the present day as one of the most magnificent and important carnivals in the world. During the Carnival days people from all over the world come to Venice to enjoy the spectacle of the celebrations held in an enchanting scenario and admiring the most extravagant and sophisticated masks and costumes.