Urbino is a charming walled medieval town in the Marche region, a place extraordinarily rich in art and history.
If you are discovering the historical and artistic beauties of Italy, you cannot miss this place during your journey through central Italy.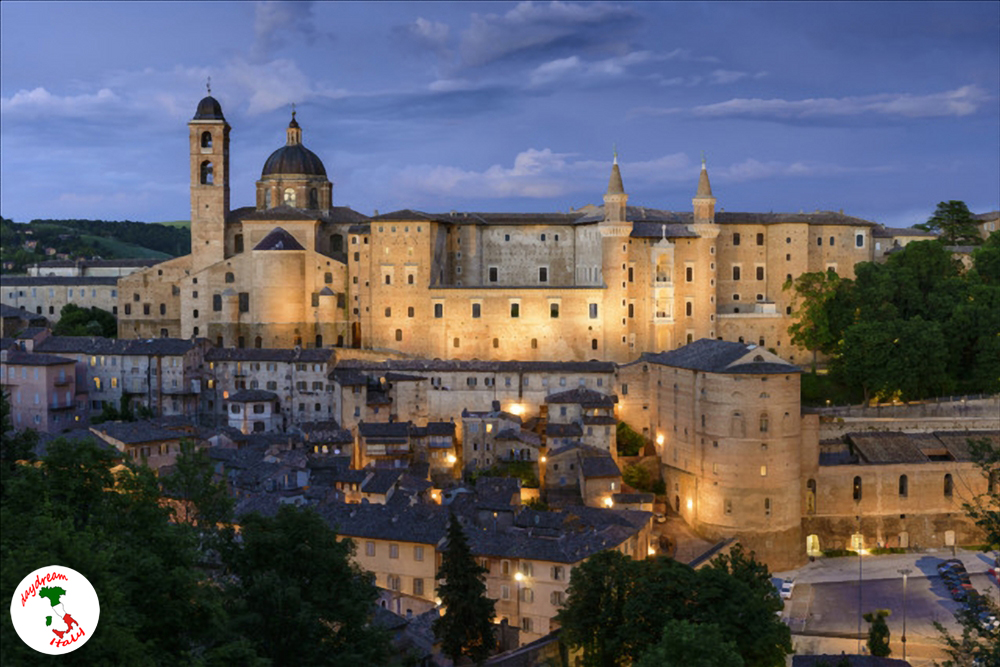 Urbino was one of the most important towns of the Italian Renaissance. It reached its greatest importance during the 15th century due to Duke Federico da Montefeltro, lord of Urbino from 1444 to 1482. Federico da Montefeltro, besides being a skilled politician and warlord, was also a great Maecenas (patron) who called to himself the most important artists and scholars of his age. Thanks to his love for the arts and literature he transformed this small town in the Marche region into a city rich in monuments and grandiose architectural works. Urbino thus became the "Culla del Rinascimento" (cradle of the Renaissance) extending its influence in the arts in the rest of Italy and Europe.
Urbino is surrounded by long walls and adorned with beautiful sandstone buildings. Strolling through its steep and narrow streets you come across extraordinary masterpieces of Renaissance art. Its rich historical town centre was included in 1998 in the list of UNESCO World Heritage Sites.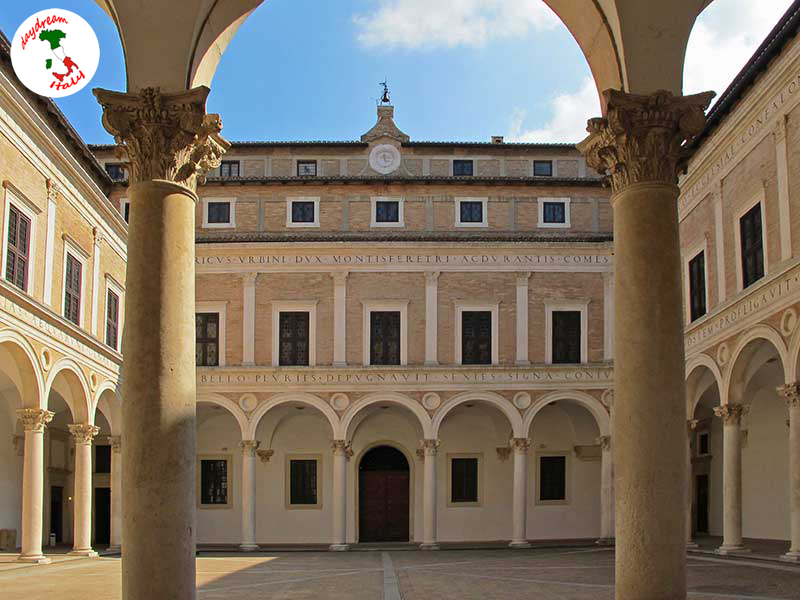 Among the most beautiful and important Renaissance buildings in Urbino we remember the magnificent Palazzo Ducale, house of the Galleria Nazionale delle Marche (National Gallery of Marche) that lodges masterpieces of the history of art. And again the Duomo di Urbino (Cathedral of Urbino), seat of the Archbishop of Urbino, the former Monastery of Santa Chiara and the Church of San Domenico, the Oratory of San Giovanni Battista with its magnificent frescoes. Urbino is also the birthplace of Raffaello Sanzio, his most illustrious citizen, born here on 28th of March 1483. Raphael's house, now a museum, hosts some of the painter's early works.
Urbino hosts one of the oldest and most prestigious Italian universities (1506), the University "Carlo Bo" of Urbino.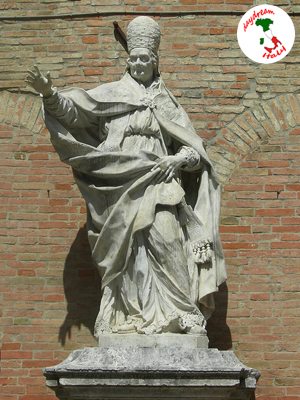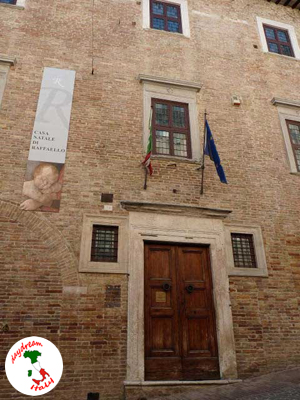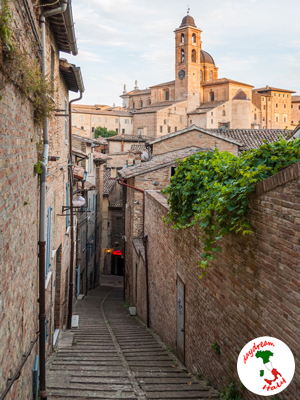 In August Urbino celebrates the Festa del Duca (Duke Festival), an historical re-enactment with fire-eaters and acrobats through the town streets and a medieval tournament.
If you visit Urbino in September you will have the opportunity to enjoy the Festa dell'Aquilone (Kite Festival), a competition that rewards those who manage to fly their kite higher.