Castel San Vincenzo is a small medieval town in Molise, in Central Italy, surrounded by the natural beauty of the Abruzzo, Lazio and Molise National Park.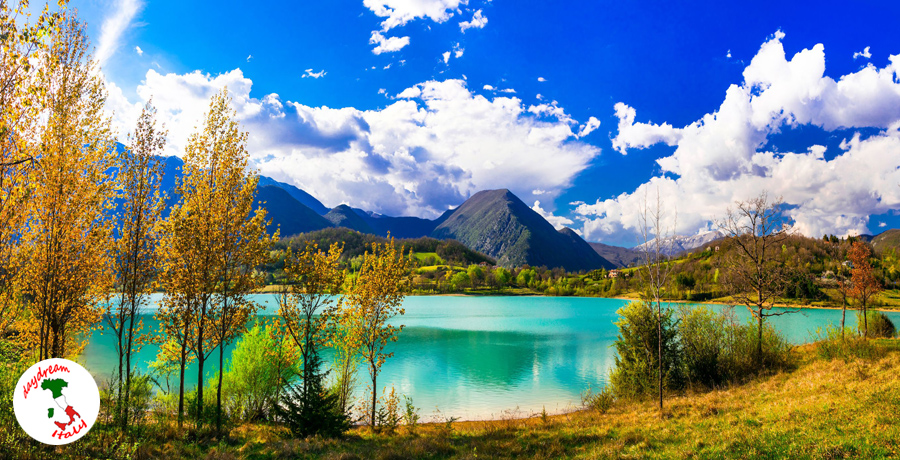 Travelling to Italy is easy to find many historic towns that have maintained the typical characteristics of the medieval villages that can take us back in time and make us relive an era gone for centuries: Castel San Vincenzo is one of these places, rich in history and archeology, also surrounded by the beautiful landscapes of the Molise Apennines.
The village of Castel San Vincenzo overlooks the eponymous lake with turquoise waters, which is located in an enchanting natural setting at the foot of the Mainarde mountain range. The lake of Castel San Vincenzo is an artificial lake created for hydroelectric plant that harmonizes perfectly with the surrounding natural beauties.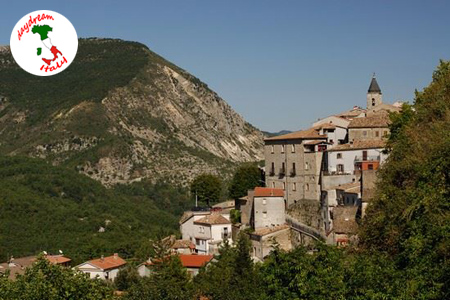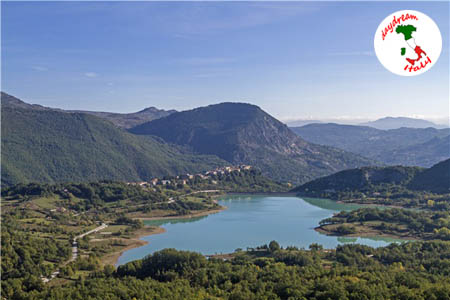 Castel San Vincenzo clings to a rocky spur and its history is accompanied by that of the Benedictine Abbey of San Vincenzo al Volturno. Founded at the beginning of the 8th century, it quickly gained importance and was also visited by Charlemagne who placed it under his particular protection. The Abbey of San Vincenzo al Volturno became one of the most important monastic complexes in Europe until the historical vicissitudes led it to destruction and abandonment.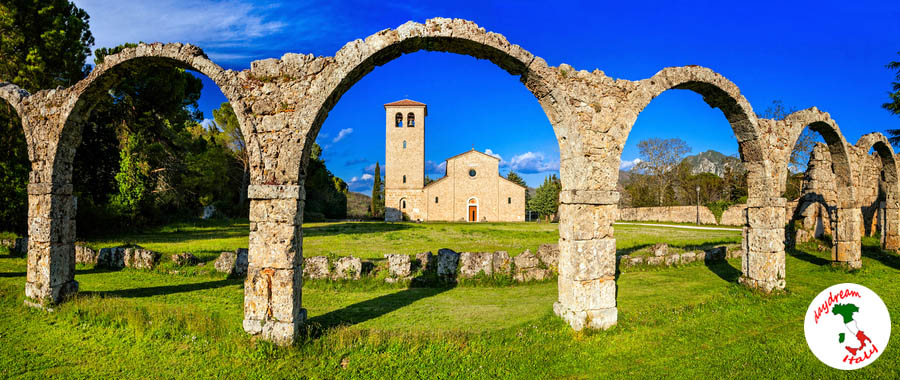 Today the area of ​​the ancient Benedictine abbey is an important archaeological center where you can admire the ruins and artistic works of the historic complex. We remember in particular the frescoes of the Cripta di Epifanio which have an huge historical-artistic value.
On the narrow streets of the ancient village of Castel San Vincenzo you can then admire civil and religious buildings with imposing portals, arches and other artistic works of remarkable beauty.