The Basilica di San Nicola (Basilica of Saint Nicholas) is a majestic church in the Pugliese-Romanesque architecture located in the old city of Bari in Apulia. It is one of the first Norman churches built in southern Italy and is an important place of pilgrimage for both Catholics and Orthodox Christians.
The Basilica di San Nicola was built between 1087 and 1197 to host and venerate the relics of Saint Nicholas. These relics were moved by 62 fishermen from Bari from the city of Myra in Licia (Turkey), fallen into the hands of the Saracens, and brought to Bari. Here the Abbot Elia provided for the construction of a new and majestic church to house the relics of the Saint and was chosen as a place the area where in the past stood the Palace of Catapano (the Byzantine Governor of Southern Italy), which was destroyed with the advent of the Normans.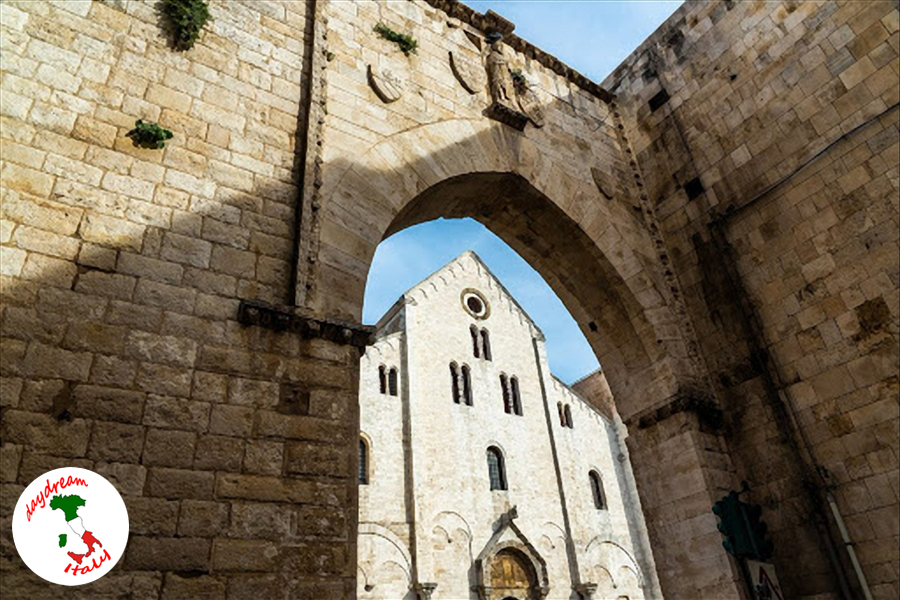 To be admired the external wall structure and the interiors, the richness of the furnishings, the crypt that houses the relics of Saint Nicholas, the ancient ciborium, the naves and aisles with granite columns, the presbitery and the arches, the splendid gilded wooden ceiling that enframe canvases where the numerous miracles attributed to Saint Nicholas are depicted.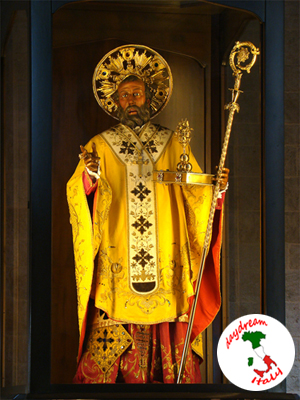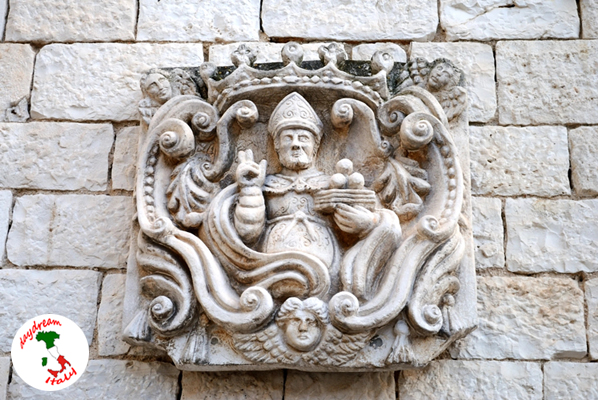 Tradition tells relics of Saint Nicholas exude a miraculous liquid (called myron by the Greeks) with therapeutic effects.