Bobbio is a characteristic and small medieval town in the Trebbia Valley in Emilia Romagna. The first settlements on the banks of the Trebbia river and on the Apennines' slopes are very ancient. With the Roman era the village of Bobium took shape which in the Middle Ages became an important political, cultural and above all religious center due to the importance acquired by its famous Saint Columbanus Abbey (it: Abbazia di San Colombano) founded in 614. Bobbio Abbey (Abbazia di San Colombano) was in the Middle Ages an important cultural centre and the city developed around it. Bobbio Scriptorium (library and place for monastic scribes) founded by the abbot Attala in the seventh century became for some of the following centuries the largest center of book production in central and Northern Italy. Due to its geographical position, the Bobbio Abbey (Abbazia di San Colombano) was for a long time the crossroads of pilgrimages to Rome. Bobbio in 1014 was conferred the title of City with imperial bull by Frederick II and became a bishopric. The monastic fiefdom of Bobbio had for a long period the papal and imperial protection and besides comprehend the surrounding lands, in its period of maximum expansion it included many lands in various areas of Northern Italy.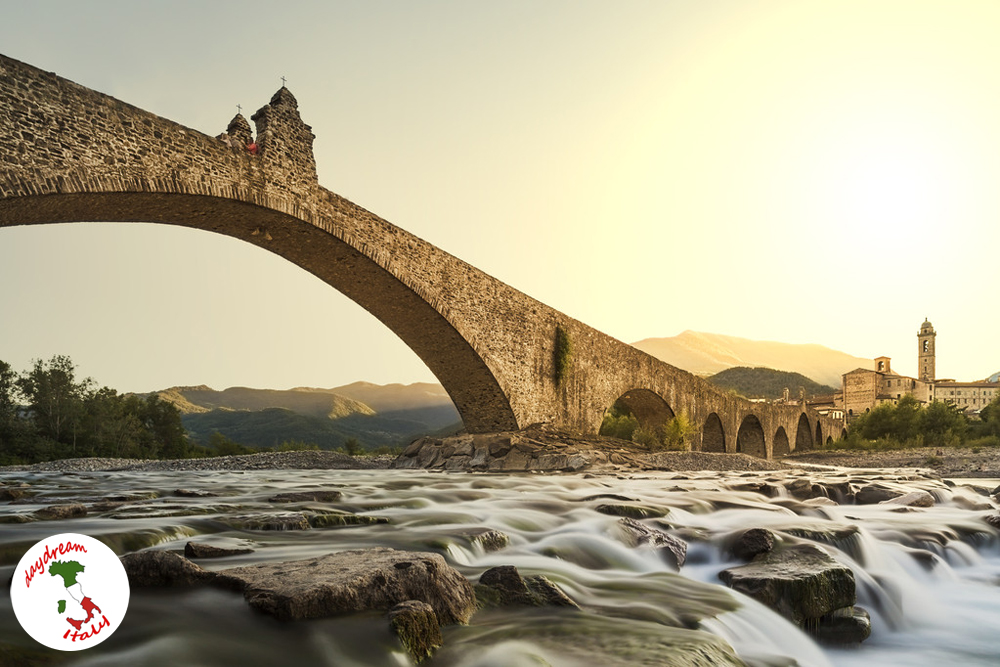 If you are passionate about Italian history and culture, we recommend that you include Bobbio as part of your journey through Italy. This small town with a typical medieval appearance will make you fall in love when you walk along its cobblestone streets, wedging your way through its historic brick buildings. And how not to be fascinated by its main attraction, the Hunchback Bridge (it: Ponte Gobbo) also called Devil's Bridge (it: Ponte del Diavolo)? This bridge of Roman origin will allow you, with its 11 irregular arches, to cross the Trebbia river and enter the town center. The Devil's Bridge owes its name to the legend that tells that it was the devil who built it with this original aspect in order to frighten the monks of St. Columbanus monastery to prevent them from crossing the Trebbia river.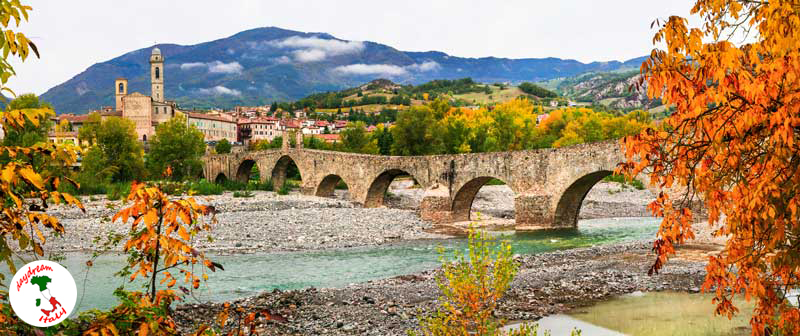 In addition to the Bobbio Abbey and the Ponte Gobbo (or Ponte del Diavolo) in Bobbio you will find many other testimonies of its rich history of which we mention only the main ones: the Abbey Museum with numerous historical relics and the tomb of Saint Columbanus (the Irish monk who founded the monastery); the Town Museum which traces the Bobbio history; the Bobbio Cathedral (it: Duomo di Bobbio or Cattedrale di Santa Maria Assunta) rich in art and frescoes; the Malaspina Castle which was a Guelph stronghold in the period of struggles with the Ghibellines; the many noble palaces that belonged to the most influential families of the city through the centuries.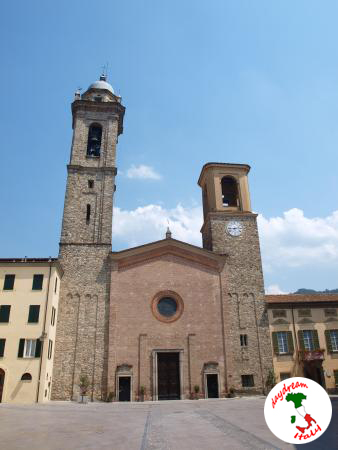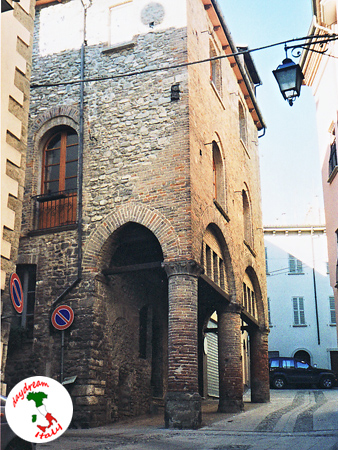 Bobbio was famous since ancient times also for its thermal establishments (Therm of Bobbio). There are numerous springs of thermal waters that gush out in several points around the city.