The Lanterna is the lighthouse of the Genoa's port and it's the symbol and landmark of the city.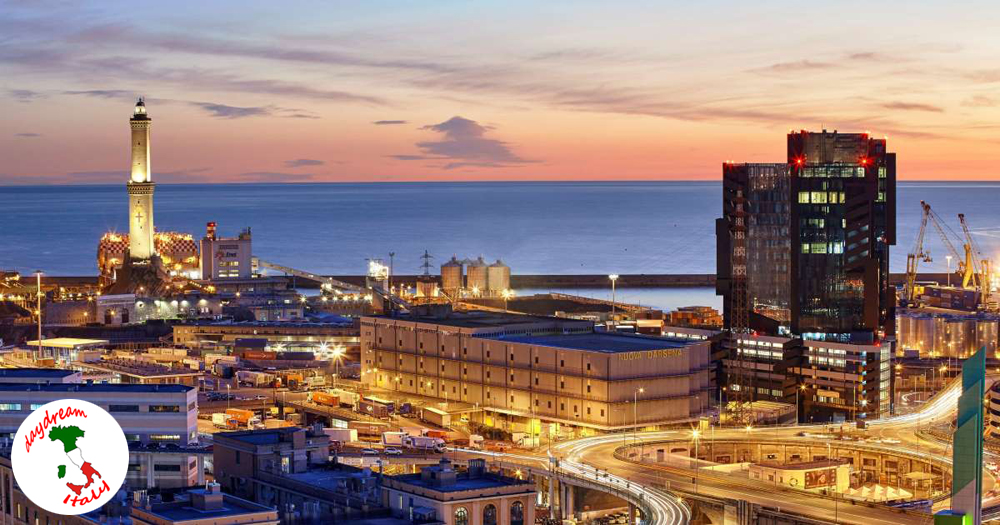 The Lanterna of Genoa (Lighthouse of Genoa) is an indispensable aid for ships entering and leaving the port of the city and stands on the promontory of Capo di Faro la Lanterna. The Lanterna, 77 meters high, is the highest lighthouse in the Mediterranean and the second in Europe, as well as one of the oldest in the world.
The origin of the Lanterna dates back to the 12th century: in 1128 a watchtower was erected to signal suspicious boats approaching the city; bundles of wood were also burned on the top of the tower to signal sailors access to the port. The installation of a first oil-based lantern, whose fire was fed by olive oil, is dated 1326 and thanks to the transparent crystals produced by the local glass masters it allowed the concentration of a beam of light projected onto the surrounding sea. The coat of arms of the city on the lower base of the lighthouse was painted in 1340 with the aim of identifying the Lanterna with the city of Genoa. In the fifteenth century the tower was used as a prison and among others it hosted the King of Cyprus and his wife who were therein accomodated as hostages. In 1449 Antonio Colombo, the uncle of the famous explorer Christopher Columbus, was also listed among the keepers of the Lantern.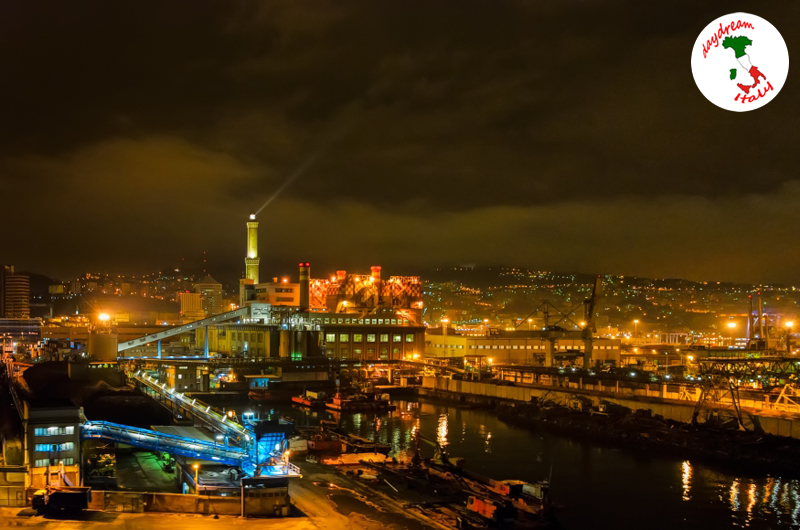 During the ten centuries of the Lanterna's life there were numerous damages suffered by the lighthouse because of the battles fought in the city or due to lightnings: for this reason numerous reconstructions were necessary and just since 1543 it assumed the form in which we can still see today . Fortifications and a long city wall were also built around the Lanterna with the aim of protecting Genoa and its gateway to Ponente (the West).
If you visit Genoa, a tour to the Lanterna and the adjacent museum is highly recommended. From the Lanterna you can enjoy a suggestive view over the city. The Lanterna Museum is housed in the complex of fortifications adjacent to the tower and in addition to telling the story of the Lanterna of Genoa, it also dedicates some rooms to the description and operation of the lighthouses and lanterns which are indispensable references for navigation. To reach the Lanterna, we recommend taking the Passeggiata della Lanterna (Lanterna's walk), a pedestrian promenade 800 meters long between the city and its symbolic monument along the old walls and offering a sort of terrace overlooking the harbor.
Legend narrates that the Lanterna's designer was thrown into the void from its top so that he could not recreate such a work elsewhere.