The Dolomites (it: Dolomiti) are a mountain range located among the regions of Trentino Alto Adige, Veneto and Friuli Venezia Giulia. They undoubtedly represent some of the most extraordinary natural beauties of Northern Italy.

The Dolomites are part of the Alps (it: Alpi, the mountain range that spans the whole of Northern Italy) and host numerous natural parks that protect the landscape and the flora and fauna' species that inhabit it. They number about 20 peaks that rise over 3000 meters and reach their highest peak atop the Marmolada (3343 meters).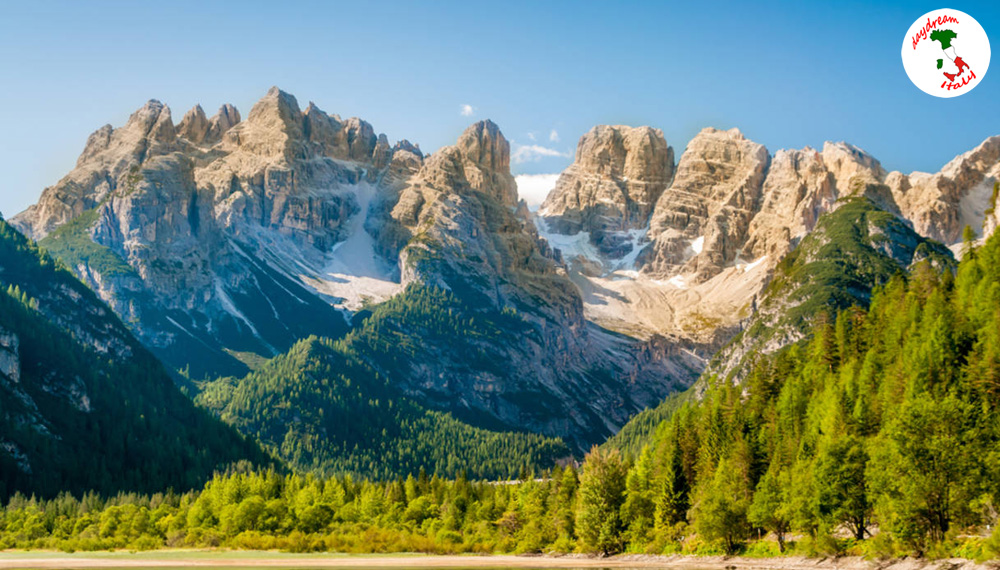 In 2009, the Dolomites were declared a UNESCO World Heritage Sites. Its numerous valleys, rocky walls, pinnacles, vertical and overhanging walls, high altitude refuges and glaciers represent some of the most beautiful mountain landscapes anywhere.
UNESCO World Heritage List: The Dolomites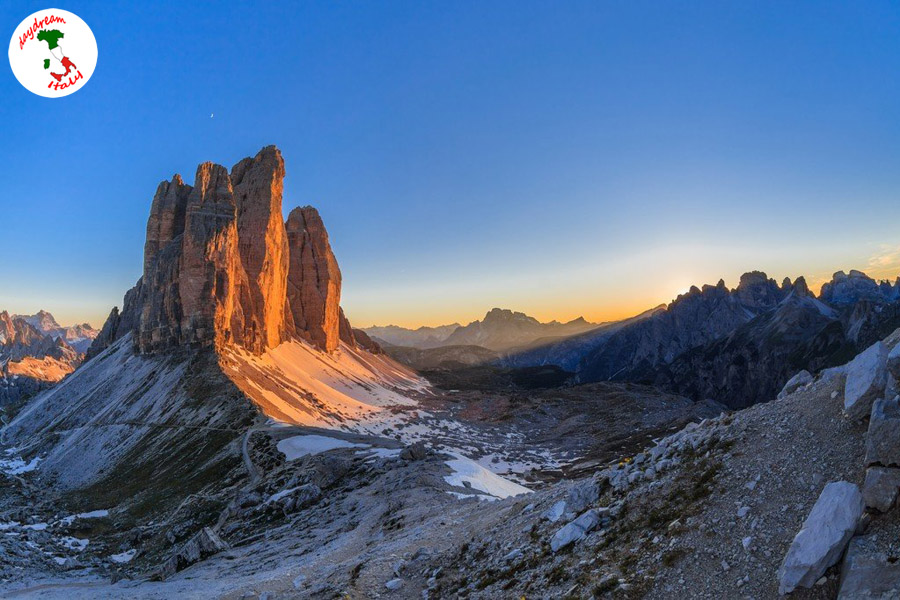 The Dolomites are capable of enchant you in every season. Whether you are mountain lovers and hikers, climbers, skiers, looking for adventure or simply tourists looking for enchanting places and discovering local cultures, this paradise will surely leave you with memorable memories.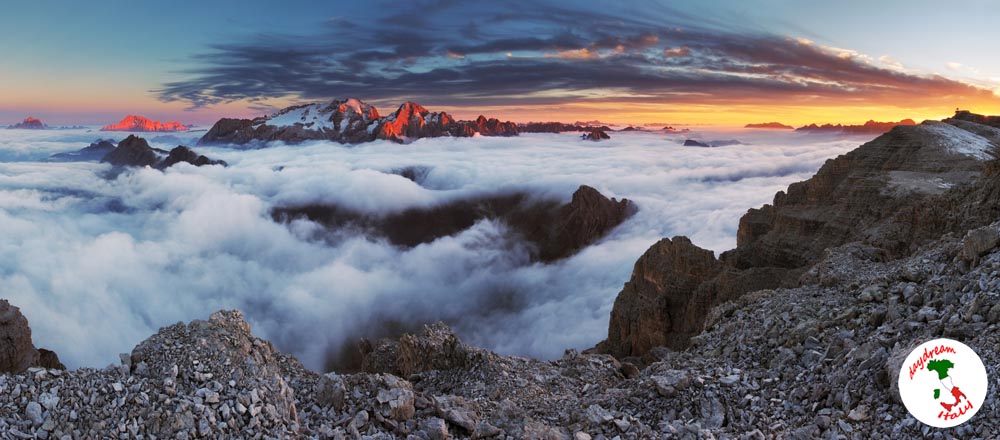 There are many enchanted (and for this reason famous) places grouped together in this mountain paradise: we mention Gardena Valley (it: Val Gardena) and Alta Badia (where you can meet the Ladin culture), Cortina d'Ampezzo, the Drei Zinnen or Tre Cime di Lavaredo (en: Three Lavaredo Peaks), the Marmolada peak, Lake Misurina (it: Lago di Misurina) and Lake Carezza (it: Lago di Carezza), the Fassa Valley (it: Valle di Fassa) and the Pusteria Valley (Val Pusteria), the Col di Lana, the Sassolungo and the Monte Cristallo (en: crystal mountain). Visiting these and other Dolomites' places you can enjoy the beauty of nature combined with the warmth and hospitality of the local population: a fantastic journey to discover customs and traditions, local cuisine and the peculiarities of the place.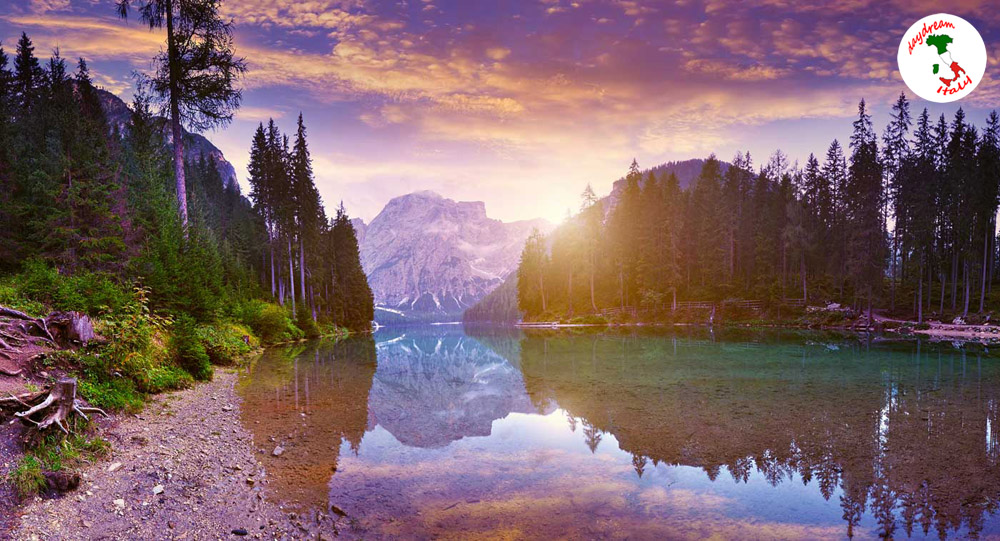 Braies Lake at sunset, Dolomites – Italy